The girl gets real and shows us the nude body underneath the clothes. The Figure Baby gallery has her do a quick striptease to get to the good stuff underneath and those titties are particularly impressive. She seems a little shy and that just makes her more fun.
Take a look at all Cindy Figure Baby's galleries...
Check the all galleries from "Figure Baby" out!
Erotic, artistic nude photography of beautiful girls!
Simple, pure nudes. Sexy, beautiful women. Nude, high resolution images!
Click here for more erotic samples!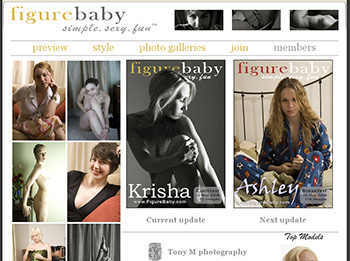 FigureBaby is a collection of beautiful women; artistic, erotic nude photography; and a spirit of fun. I started FigureBaby as a showcase for my photography and the women who make it all possible. Beautiful pictures of beautiful women.
Meet The Figure Baby!