You should believe me that this cutie is a sex symbol of Figure Babe and every male knows that there aren't ugly babes there! She will demonstrate you her big boobs with hard sensitive nipples and other parts of her wonderful body.
Take a look at all Maya's galleries...
Check the all galleries from "Figure Baby" out!
Erotic, artistic nude photography of beautiful girls!
Simple, pure nudes. Sexy, beautiful women. Nude, high resolution images!
Click here for more erotic samples!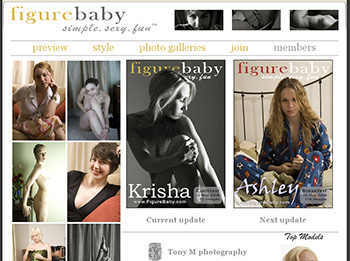 FigureBaby is a collection of beautiful women; artistic, erotic nude photography; and a spirit of fun. I started FigureBaby as a showcase for my photography and the women who make it all possible. Beautiful pictures of beautiful women.
Meet The Figure Baby!