Erotic Free Sites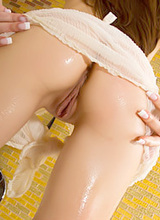 Met Babes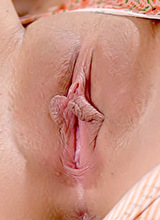 FEMJOY Girls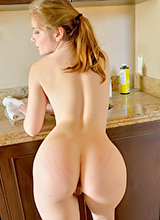 FTV Dreams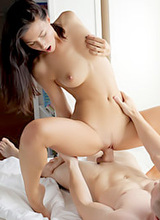 Sex Pics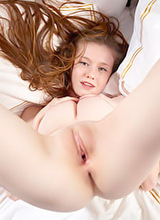 HEGRE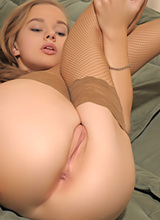 Erotic Porn Book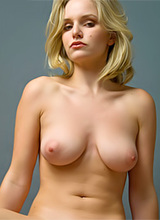 LSG Models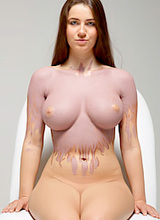 New Porn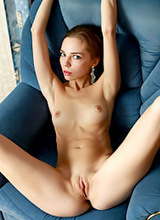 Av Erotic Stories
Porno Advertisement
FTV Girls Review — «FTV Girls is an erotica site but it's different than most...»
The Tour Promises:
FTV Girls is a well known site filled with hot girls doing hot things. You can check out those babes on the tour where they give you loads of free pictures to have a look at. They start with the most recent chicks and then they get into a whole bunch of previous updates. You're promised high definition videos and implicitly promised all sorts of beautiful chicks that you can see in those free pictures. Wouldn't you like to spend some time with those hot ladies? I'm getting the urge to chill with them.
General Impression: The models of FTV Girls are stunning and after spending some time with them I'm enthralled to get inside and see more. It seems like every babe is beautiful and they have an amateur quality that I really like. It's hard to pinpoint and it may just be that they're all American gals with a certain level of cuteness that I really respond too. They make a point of saying that the pictures are not airbrushed and most are shot with natural light so that probably makes a big difference too. Let's get inside!
BravoErotica's Opinion: When you log in they drop you onto the updates page where you can see the most recently added content sets. Every 5-6 days they drop a new addition but it's not just one measly gallery or video. Instead the average update has two videos and four picture galleries (there's some variation but that's a pretty good approximation of what you get). You can see the number of photos and the volume of videos they've added and there's usually a lengthy description of what goes down. Sadly, the font of that description is so small it's almost impossible to read.
The preview pictures are also too small and that's a problem when you're navigating any of the content listings (the thumbnails in the galleries are big enough though). When an image is 95 pixels high it's damn hard to make out what's even going on and while I don't mind clicking through to see the babes it's annoying that I have to. They could have fixed that easily and they still haven't addressed it.
All the girls have little stars next to their name but it's actually unclear what the stars mean. They could stand for the girl's popularity or a measurement of the extremeness of her content. It's not particularly useful either way. Some of the girls have been awarded medals and those stand for the most popular girls of the year. They give out a bronze, a silver and a gold so if you want to check out the FTV Girls greatest hits you should consult the ladies that have been rewarded popularity medals.
Like most sites that have been around for a long time FTV Girls has pictures and videos of varying quality. The videos added most recently are high definition at 8000kbps (translation: super awesome) and picture sets at 1600px. Go back in time and the quality will slowly degrade, mostly due to bandwidth issues. Back when everyone had dial up it didn't make sense to have giant pictures because people couldn't access them with ease. Even the old stuff looks good with the pictures at 1100px and the videos at 1500-2000kbps (nearly DVD quality).
FTV Girls stands apart from other sites in the erotica genre for many reasons. The first among them is the quality of the girls that I mentioned in the general impressions section. The girls are beautiful but they also seem friendly. I get a distant feeling from a lot of the babes that show up on erotic nude sites. They seem like supermodels and are thus totally unattainable and I don't really like that. At FTV Girls the babes are still totally hot but they have a warmth that makes them seem more attainable. Again, it's possible that it's simply because most of the girls are American; either way I really like the effect.
The babes of FTV Girls are also quite a bit naughtier than most chicks you see on solo erotica sites. They do tons of public nudity and it's not staged stuff. These girls are taking risks when they flash their tits and pussies in public places but they obviously get off on it and so will you. The babes are usually in public parks, at resorts (they take a lot of the girls on vacations to shoot content) or at the mall when they flash and there are many, many cases where you can see other people in the background as the babe is flashing.
Although lots of sites show girls masturbating using their fingers or toys very few of them actually orgasm. At FTV Girls they make sure that the girls always cum on camera because they want the site to be as real as possible. The babes actually orgasm and in some cases they cum multiple times. They also have squirting chicks. Bizarre penetrations are pretty common too, although it's nothing wildly over the top (they say "extreme fetish" on the tour but that's an overstatement). You'll see bottles, vegetables, fruits, household items, speculums and more enter the vagina and the girls always do it with a smile.
I like FTV Girls because they employ incredibly beautiful women to do naughty things on camera. The girls are mostly amateurs – you'll recognize some of them as famous pornstars and centerfolds but in some cases they started at FTV Girls – and they're willing to do all sorts of wild and wonderful stuff for the camera. The girls pose in sexy outfits like short dresses, tight tops, sweaters, lingerie, bra and panty sets, stockings, tight dresses, sexy skirts and more. They almost always strip from those outfits and if they're not stripping then they're flashing.
Check some free galleries from FTV Girls below:
Conclusion: FTV Girls is a terrific site with a well deserved reputation for excellence. They have a huge supply of gorgeous girls and those ladies are posing in picture galleries and videos where they get naked or flash their tits and pussies in very public places, masturbate with all kinds of items, stuff wild things into their pussies and generally attempt to entertain you in any way possible. The content is almost all solo although they occasionally have some girl-girl action to entertain. It's a great collection of smut and it's updated every 5-6 days with what usually amounts to four picture galleries and two videos. That's a lot of content to get through so you better get started.
click here to visit FTV Girls!