Erotic Free Sites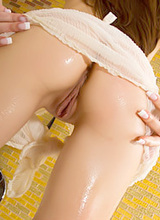 Met Babes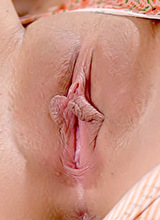 FEMJOY Girls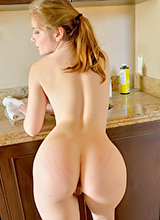 FTV Dreams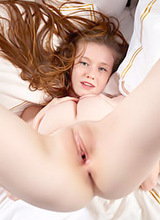 HEGRE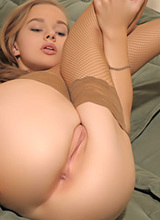 Erotic Porn Book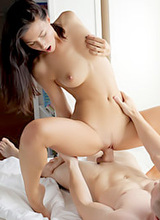 Sex Pics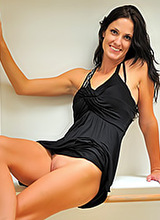 FTV Babes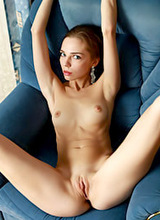 Av Erotic Stories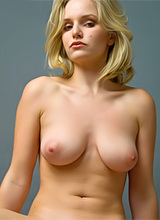 LSG Models
Porno Advertisement
Hegre Review — «Hegre Art sits near the top...»
The Tour Promises:
Like all the other popular nude art sites Hegre Art claims they are the highest rated in the world. I don't know if that's the case but I do know that the tour is a nice place to be if you're looking for hot pictures of astoundingly beautiful women. They detail the most recent additions when you first visit and you can click on any of the little preview shots to get a bigger image. You can also get a look at the super sized images they do (6000px!). Also available to you is a full list of the models, information on and previews of the videos and some cool content detailing all the exotic locations the Hegre Art people go to shoot content.
General Impressions: Of all the erotic art porn site tours I've visited I like the one for Hegre Art the best. The white background has a lot to do with it but they've also managed to make it look very crisp and clean. They don't overwhelm you with information; instead they prefer to let you discover how excellent the site seems to be all on your own. I know that the girls are really beautiful and that they do incredibly high resolution content and I'm really looking forward to slipping inside to see how I respond to these lovely ladies.
BravoErotica's Opinion: What you see is what you get with Hegre Art. The member's are looks just like the tour so once you've visited the site you've basically seen what you'll get when you sign up. The most recent picture galleries can be found on the left side of the updates page, there are pictures of some of the most popular models in the middle of the page and they highlight a new model on the right side of the page. They have a whole mess of links on the page too and you can pretty much get wherever you need to go.
They have 134,000 images and 322 films for you to enjoy and those numbers go up daily. They give you a new picture gallery seven days a week and a new video once a week. You can browse the content by the date it was added or by model. I'm a little disappointed to see that they don't really offer a search function. The content doesn't differ a whole lot from scene to scene but I would have liked a minimal search engine or category listing. To be able to separate the models by hair color, body type, breast size, etc would have been nice. To search through the galleries by location and model type would have been even nicer.
The picture galleries are available in multiple resolutions, although the browsing is a tad inelegant. They have 16 thumbnails per page and if you click on the thumb you get the lowest resolution of the picture, which is usually 600px. Below each thumb you see the rest of your choices. Even the earliest pictures added back in 2002 are available at 2000px, which is pretty amazing. Nowadays you have pictures available at 6000px, which is sort of absurd. I'm not sure what you'd do with an image that big other than make a huge poster out of it. I guess if you want naked posters you're well served at Hegre Art. The problem in browsing arises when you have six resolutions to choose from. That means under every picture you see 600, 1200, 2000, 3000, 4000 and 6000. It's nice to have the resolutions but I would love it if they came up with a better way to browse them.
You can download zip file for every gallery in every resolution. Most sets have 50-90 images so the files are a good size. Download speeds are fast too. They upload a new movie every week and they can be streamed in a nicely implemented Flash player or downloaded in five formats: WMV, DivX, QuickTime and formats suitable for your iPod and PSP portable devices. The latest videos are high definition at 1280x720 and the oldest videos are 400x300, which is not surprising since video technology has come a long way.
Hegre Art is right at the top of the heap when it comes to erotic art or nude art. There are three or four sites that compete for the membership dollars of discerning folks like you and the truth is you can't go wrong with any of them. Here the girls are all good looking and more importantly they all have incredible bodies. That's the thing about this site and other erotica sites that really blows my mind. Where do they find girls that are thin and gorgeous with wicked tight and sexy bodies? It seems like a difficult task but there are loads of them at Hegre Art.
The ladies look like supermodels but with better tits and the man behind the camera always knows how to make them look even more fabulous. The lighting is always perfect, the locations are fun and the girls are looking their best. In most scenes the ladies are nude from the get go and if not then they're nude soon enough. The outdoor galleries are the most interesting to me, in particular because they visit some truly exotic places to capture your interest.
If you visit the travels section you can read the diaries of the production team that travels the globe looking for hot chicks and producing great content. If you want to know about some great places to visit that's a good way to do so. If you visit the photo forum you'll find more than 5,000 amateur photos submitted by members of the site. It's a great place to check out wives and girlfriends getting naked. You can send eCards to your friends using Hegre Art images and I imagine most guys would love to get a picture of a hot naked chick with nice tits in their inbox. Finally there's the snapshot section, which is basically a series of behind the scenes photos.
Check some free galleries from Hegre below:
Conclusion: Hegre Art sits near the top (or at the top, it's hard to tell) of the list of the best nude art sites online. Members receive more than 130,000 photos and 320 videos for their viewing pleasure and there are daily updates to keep the site growing. The girls are young and beautiful and they have bodies that will take your breath away. The production team travels the globe looking for hotties to put on camera and they end up in all sorts of exotic locations, which means some really great pictures and videos for you. The site is about pure beauty and they have a whole lot of it in high resolution pictures (up to 6000px!) and high quality videos. This is a terrific porn site filled with utterly beautiful women and it's all yours to enjoy so have fun.
click here to visit Hegre!