Erotic Free Sites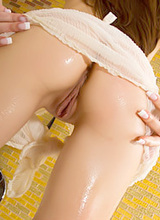 Met Babes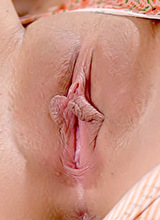 FEMJOY Girls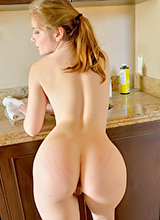 FTV Dreams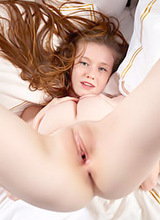 HEGRE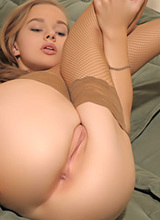 Erotic Porn Book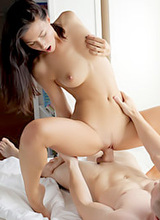 Sex Pics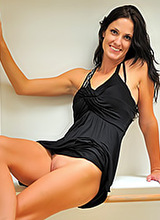 FTV Babes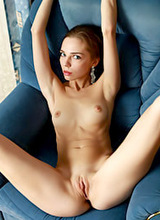 Av Erotic Stories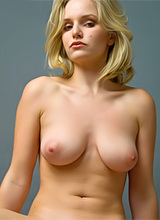 LSG Models
Porno Advertisement
Joymii Review — «Share the pleasure...»
The Tour Promises:
JoyMii is a beautiful, very professional website. As we enter, we run into a full-window slideshow of five high quality images, an advance of their hottest photo galleries. All five pictures in the slideshow are clickable to access the gallery directly and have some information on them: amount of pictures inside (they go from as little as 33 to as much as 79 in this case), name of the model, name of the gallery and the JoyMii logo is watermarked on them as well. They claim to have four HQ updates per week, so that's pretty interesting.
General Impressions: Throughout the home page, JoyMii insists on the idea that they are selling us not just plain pornographic content, but pornography as a beautiful artistic expression. Moreover, they allege to be "everything that every porn site is not". Let me tell you, I find this to be quite an interesting concept. Artistic pornography is often underestimated in the porn industry, when even acknowledged its existence, and the majority of websites do get down to the action the moment you enter, without too many considerations about this point. That being said, it's time to check whether this site is truly a unique piece of art or just being pretentious with a cheap slogan that says "we are better".
BravoErotica's Opinion: There is no such thing as a members area in this website, not visually at least. Once you log in, the whole page layout remains exactly the same. Except for a shy link to your user control panel, we don't see any changes in the menu either. As a matter of fact, it takes some time and observation to find where the differences between the free area and the members' area are. The thing is, in the guests area you are free to enter all photo galleries and even play a two-minute video at the home page. Only when you click on one of the thumbnails at the photo galleries or try to watch the rest of the videos you are asked to enter your user name and password.
I found this particular detail excellent. This is not one of those websites with one or two sneak peaks and a big red button that says "members only" but we have no idea what is inside. Here you are welcome to wander around every corner of the website and actually see the content you will be paying for. Because all the content is really right there before your eyes; it's just strategically displayed in such a way that you won't be able to enjoy it yet until you decide to become a member, but you can see it alright.
All the photo galleries come in four resolutions (default quickview edition: 800x534, collectors edition: 1200x805, poster-size edition: 3000x2000 and a mind-blowing "monster-size" of 5616x3749 pixels, to make sure that you don't miss out a single detail of the hot content) and have a very practical visual interface. Whether you choose a random thumbnail or click on the link to see the full gallery, it opens inside that very same page in full window mode, with a navigation bar below the picture that has the whole gallery as a small slideshow of thumbs, a sliding bar to change the photo size and a one to five stars rating form. Additionally, the mouse wheel can be used to zoom in and out and to scroll around the picture if you click and move the cursor around. To go back to the page we were before, we just click on the X at the top right corner, the gallery closes and we are surfing the site again. No pop-ups, no new tabs, no labyrinth of pages where we have to hit the back button over and over again. Just a neat and practical built-in photo slide show. I like this very much.
By the way, the content is very artistic and of an excellent quality too. They were deadly serious about this not being just another cheap porn site. Every picture here looks specially selected and you can tell that both the photographer and the photographed models are great professionals. Whatever adjectives you might choose to describe the content of this website, I'm sure "cheap" or "amateur" never cross your mind.
On the top left division, we have a direct link to download all the content featuring this model compressed in zip files by albums. This right here is priceless if you want to make your own personal collection of erotic content to keep in archive for when you don't have an Internet connection available.
All sets are double. I mean, for every set there are both a video and a photo gallery featuring the same content. The videos are not bad either. They all have duration of about 12 minutes and you can watch the online stream in full screen mode without losing the slightest bit of quality. If you don't want to watch them online, you can also download them in five formats: Windows Media (640x360px), Windows Media HD (1280x720px), Quicktime (640x360px), Quicktime HD (1280x720px) or in a lighter version for iPhone or iPod (480x720px).
What I don't understand, however, is why we can't browse the sets by model. I mean, there isn't even a profile page for each model. All the sets are sort by date of update and we just have to browse throughout the 3 pages of updates manually. Is this really necessary? A model database is definitely on this website's to-do list.
Check some free galleries from Joymii below:
Conclusion: JoyMii is an excellent quality website and it certainly has maintained its slogan: this is not just a porn site, this is pure art expressed through porn. Not only are all the models extremely hot, but also every piece of the content is just so delicate and specially selected. If you enjoy some really exquisite erotic content above the average, then this is definitely a website you should subscribe to.
click here to visit Joymii!