Erotic Free Sites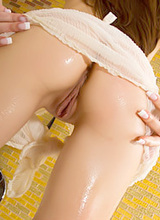 Met Babes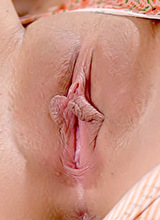 FEMJOY Girls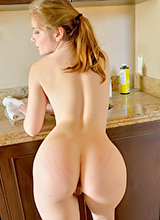 FTV Dreams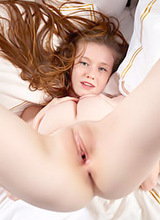 HEGRE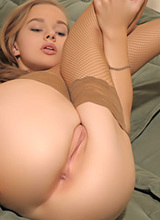 Erotic Porn Book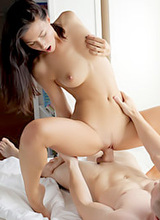 Sex Pics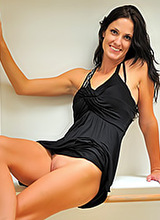 FTV Babes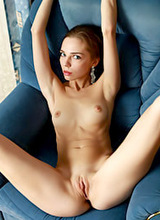 Av Erotic Stories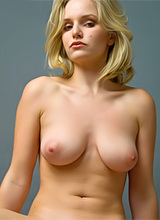 LSG Models
Porno Advertisement
Morey Studio Review — «His camera is his secret weapon...»
The Tour Promises:
Nude babes are just not enough for you, are they? Of course, female nudity is something too beautiful to be displayed in a simple way. Morey Studio is all about fine art photography that portrays female nudity in a unique artistic way. In over 25 years of award-winning erotic photography, acclaimed photographer Craig Morey has collected a priceless collection that will leave you breathless. A production like this is not likely to be found on any other site, so come inside and discover the true meaning of artistic nudity.
General Impressions: This site is among the classiest erotic sites I have found so far, that's the first thought that comes to my mind at first sight. It has a very simple design with a grey background and there are nude photos splattered all over the screen. I'm telling you, I've reviewed a lot of erotica sites so far and I find it hard to remember photographs taken with such good taste like these ones I see here. These women are all naturally beautiful and you can easily tell that they haven't gone through plastic surgery even once. That's part of what gives this site a touch of good taste that is clearly for a select group of tasteful customers.
BravoErotica's Opinion: The page design looks a little bit amateurish, but I couldn't care less. The photographs on display are so astonishing they quickly become the center of attention and you won't even pay attention to the design. What we will be paying attention to is the site structure and whether or not it is easily navigable to enjoy all this beautiful erotica collection in a comfortable and fluid way.
The page is basically divided in three columns. On the left, there is a list of tags and models, so we can easily jump to all Amanda's photo sets or find all photo sets taken indoors, or all women with large breasts, and the list goes on. This alone makes navigation much easier. On the right, there is the blog, which is updated every two or three days. Here we find a short description of all the sets, in which Craig himself tells us how he got inspired, the effect he tried to achieve, etc. Finally, the content is displayed on the center of the page. It's a little bit too narrow for my taste but it doesn't keep us from enjoying these magnificent photographs.
Morey Studio Photographs.
Let's explore the wonderful world of Craig Morey. First I'm going to evaluate the technical aspects of these photographs and then I'm going to choose a couple of random sets to evaluate their quality.
Morey Studio has almost 400 photo galleries with an approximate amount of 45 pictures per gallery. Clicking on the album cover takes us to a new window or tab (make sure you enable these in your browser settings) and the photographs are available in two sizes: small (800 pixels) and large (1200 pixels). All the pictures have two watermarks: one on the top left corner and the other one on the bottom right corner, neither of which ruins the picture or keeps us from enjoying it. Plus we can download each gallery in a single zip file. At first sight, all these pictures seem to have a very good quality. Let's take a closer look at them.
My first pick is the most classic type of artistic photography: black and white. I chose a gallery titled "Forest Nudes" and found breathtaking pictures of naked ladies walking around the forest. The photographer was able to capture the essence of the scene with great style. The photographs in color have very vivid colors and the lighting is great whether the shots were taken indoors or outdoors. To check the outdoors shots I chose a gallery titled "Ronni N5" with a brunette naked in a swimming pool and, for the indoors shots, another set titled "Faith & Tina (Prague) Set P1", with hot lesbian action in a hotel room. This guy is a genius in every location.
Let's talk about the price now. Multiple payment options are available for you to enjoy this magnificent erotic photo collection. You can either pay a monthly fee of $14,99 (for the first month, rebills at $12,99 for the second month and then $10,99 a month), a quarterly fee of $29,99 (for the first quarter, then rebills at $19,99, that would be $6,67 a month) and a yearly fee of $59,99 (if you choose this option the price plummets to $4,99 a month, can you ask for a lower price?). If you prefer to go for a non-recurring membership, the price goes up a little bit. You would be paying $26,99 a month, $36,99 for three months and $69,99 a year.
Check some free galleries from Morey Studio below:
Conclusion: Craig Morey sets a benchmark in artistic nudity. He doesn't need to go to a paradisaical location to bring us the best pictures. His camera is his secret weapon and all he needs to delight us with the best angles of female nudity. The nude models are just a tiny part of this spectacular piece of art, which is the result of combining a talented artist, a good camera, stunning models and a lot of creativity and imagination. That's all it takes really to bring us these outstanding photo sets. Craig Morey is a genius!
click here to visit Morey Studio!