Erotic Free Sites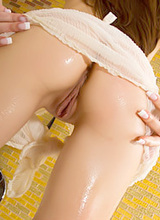 Met Babes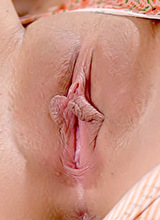 FEMJOY Girls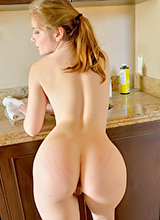 FTV Dreams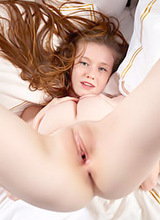 HEGRE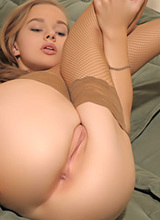 Erotic Porn Book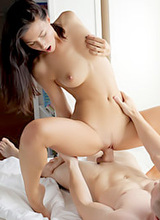 Sex Pics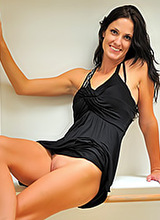 FTV Babes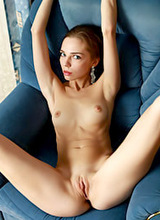 Av Erotic Stories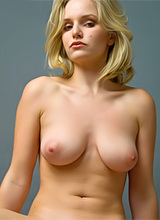 LSG Models
Porno Advertisement
Photo Dromm Review — «The Glamour and Nude Photography...»
The Tour Promises:
This website (like most erotic websites, in fact) claims to have "the best models around". In case we have any doubts about it, the front cover features a poster-size photograph of a ravishing blonde model titled "April". So whenever you enter the site you will see a high-quality nude photo of the pick of the month. Well, the model of this month is the hottest one I've seen in a while for sure, so this slogan could actually be dead on. Let's get to know the rest of the site to see if they keep up to their promise
General Impressions: Photodromm has a quite simple, yet elegant design. With a classic black background, every page you visit has a different full-size picture of the website's model pick of the month and a horizontal menu right above it. So pictures don't get in the way if you want to surf the site fluidly. The samples section has a total of 10 thumbnails. The photos we can find at the guests area amaze us with perfect shaped stunning models and fascinating landscapes. Every picture is like a piece of the wonderful world of Philippo Sano, who invites us to "discover the secret of the beauty". If this is the preview, it certainly makes you want to dive into the members' area right away…
BravoErotica's Opinion: Let's get down to the business then. For starters, we don't see any changes in the page layout once we get through the members area. We still get to see the model of the month in full screen and the horizontal menu above it, with the options slightly changed, only this time the horizontal menu on the top is now a still frame that we have at our disposal even when we scroll down the page. That way we don't have to scroll up and down all the time to change from one page to another. So thumbs up for a simple, yet neat and standardized design. Let´s move on.
Not only do they pick a different model for each month, but they also pick a different web menu for each month at the members' area entrance! This special menu gives us access to what the website has picked as the best of the best only in the current month. There is even a special pick for each day of the month! In the detail, the options alternate between and a photo gallery and a video for each day (all of them featuring different models) and a gallery of 3000 pixels photographs called the "supersize selection" for the final day of the month. Let me tell you I love this detail. It gives the impression that here there are people trying to satisfy their clients with every possible detail and in a personalized way. Plus it speaks fairly well about the website's update schedule.
There are basically three sections in this website: models (picture galleries), videos and extra size. Let's get to see them in more detail.
Photo Dromm models: Photodromm has a total of 72 drop-dead-gorgeous models, so the photo galleries alone should already keep you entertained for a while. The thumbnails are pretty big so that you get a good preview of all the models before picking one. There are no categories here, so whether you like shaved vaginas, big boobs, chubby girls or anything else in particular, you will just have to open each gallery and see what is inside. This being said, there are not too many categories anyway, other than hairless and slightly hairy pussies maybe. Other than that, all the models this website has to offer have almost perfect bodies, big round perky breasts and fibrous firm butts, so don't bother searching for skinny girls, amateur nudity or anything like that because there is just none of it.
On the top left division, we have a direct link to download all the content featuring this model compressed in zip files by albums. This right here is priceless if you want to make your own personal collection of erotic content to keep in archive for when you don't have an Internet connection available.
On the bottom left division we can see a head shot of the model and all her personal details: birth country, eye color, hair color (funny thing how it mentions these two as "natural color", regardless of their rotating colors throughout the galleries), total images available featuring this model, whether there are video clips available, availability of downloadable zip folders and additionally, a field that reads "interview with the model", checked yes or no. In the few profiles where this is checked "yes", the interview is nowhere to be found, but I don't think anyone surfing this pages for erotic content would sweat about it anyway.
On the top right division there is a link to jump to the video section of this model. As we take a sneak peek there, a page with the videos effectively opens, and it has a link back to the profile page. Once again, I like the accessibility of this website.
Finally, on the bottom right division we see the cover of the model's latest photo gallery and we can click on it to access it. When we scroll down the profile page we can see the clickable covers of all previous photo galleries as well. All the pictures are available in either the small (500x333px) or large (1600x1067px) version, plus each photo gallery has a link to download the entire gallery in a zip file. As I said before, I love this feature, having a collection of erotic content in your hard drive comes in really handy.
Odd detail that there isn't a standardized layout design for all photo galleries. Not that it affects the quality of the content at all, but it gives a little amateurish look, so I'm giving this detail a thumb down. Also on the down side, the very versatile and useful top horizontal menu from the beginning is gone if we access any page in a new tab, so we have to either hit the back button there as well or randomly guess that you can go back to the list of models by clicking on the model's head shot at the profile page. So accessibility is pretty fine, but just a little improvement could be added to the webmaster's to-do list.
Photo Dromm videos: We can see here clickable thumbnails to access all the video galleries, grouped by model. Not all models in this website have videos, though. Models who do, have about 10 videos and some have up to 30 videos. All videos can be downloaded in nice quality mpg format (720x576 pixels, 6000 kbps), although there is no online streaming available. The videos have a background music (funny elevator-like music, I might add) and we don't hear the model's voice, not that we need to anyway since she is just posing or stripping, not being banged or anything. I really enjoyed the quality of the videos, all models are true professionals and the material is really worth the subscription.
Photo Dromm extrasize: If you like it old-style and like to keep large posters of naked women in your bedroom, regardless of the high-quality content you might find online, then this section is a priceless discovery. Here you will find a photo album for each pick of the month, and the pictures in them have a resolution of 3000 pixels, so you can perfectly have them print and hang on the wall if you want to. This particular feature is actually my favorite of this website, there's nothing like having a virtual bank of printable posters at your disposal.
Check some free galleries from Photo Dromm below:
Conclusion: Photodromm is a very good website with a rich collection of 72 gorgeous models. The content is exclusively solo, so there is no girl-on-girl action to be found here. No masturbation pictures found either, just the old-style high-quality artistic nudity posing. The shooting locations are usually breath-taking landscapes, so each picture in this website is an entire piece of art. So, back to where we started, if Photodromm didn't live up to its promise and these are not the best models around, a website with hotter models is sure hard to be found.
click here to visit Photo Dromm!