Erotic Free Sites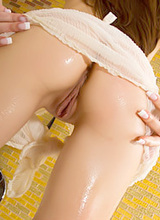 Met Babes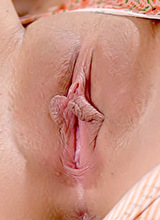 FEMJOY Girls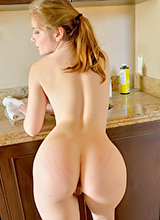 FTV Dreams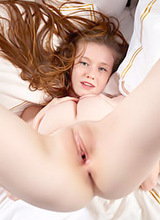 HEGRE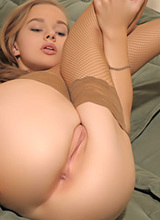 Erotic Porn Book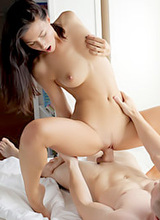 Sex Pics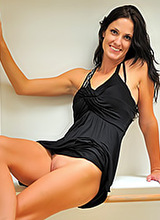 FTV Babes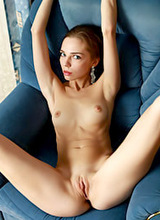 Av Erotic Stories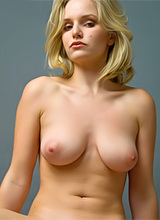 LSG Models
Porno Advertisement
Pretty 4 Ever Review — «this is just another sort of beauty...»
The Tour Promises:
This is a Russian girls themed website that promises to bring us "only the best fresh girls from Russia", or at least that is what their slogan reads, although a couple of lines below they get a little bit more pretentious and claim to have "the most beautiful girls on the planet". We also find out that this website specializes in girls from 18 and 22 years old, so teen fans might just have found another site to add to their favorites. Let's take a look then.
General Impressions: The first comment that came across my mind was regarding their allegation of having the best girls in Russia and the world. I've read this affirmation just so many times now that reading it once more already brings me doubts about it. But when I checked out all the models I got their idea. May be these girls are not like models with obvious standard beauty from most other sites. But they are really fresh and natural! And this is just another sort of beauty that is so close and clear! You won't find one single girl that has had her body and face cut, stuffed and stretched more than a turkey on thanksgiving here. They all show us their pretty naked body au naturel. That being said, the slogan about having the most beautiful babes ever found still sounds a little cliche to me. Now the design is pretty neat and tidy, although it could really use an update. We have to scroll up and down the page an incredible number of times while surfing this site.
BravoErotica's Opinion: Pretty 4 Ever is updated 5 times a week, which means it gets almost a daily update! So unless you subscribe and enter this website every single day of your life, you will always find fresh new content every time you log in! 10 points for their update schedule, excellent work. Plus there is a search bar for you to look up your favorite model's latest updates.
The website has a bank of 126 hot models. You can either access the whole list or visit a list of their top 16 models, selected by their members. There is no mention on how often this selection is updated, though.
When we click on a model's cover, we access her personal profile. On the front cover, we see a large picture of the model with her basic details above it: date of birth, height, measures and country she is from (which is always Russia, since this website, as we already knew, is specialized in young Russian models).
When we open a gallery, we have the thumbnails on the center and a menu on the right of the page, which allows us to switch resolution: 1200px, 2000px and 3000px. Zip packages of each resolution are ready to download on the right as well, plus a 2000px package in PDF version.
One interesting thing about the galleries is that they are all presented in magazine-like covers. Once you enter you have the chance to either click on every thumbnail individually or just click on "start slideshow" and then sit back and enjoy the show. Nice.
The pictures are very nice. If there is any photo edition at all, it is practically imperceptible (trust me, you have no idea of just how obvious the airbrush gets on some websites), which speaks fairly well about the models, who are all naturally beautiful and charming.
If you are not a member, you still get to see a rather generous preview of each video, in a non-expandable online stream (no audio in the preview, though). Now if you are a member, all videos are about 12 minutes long and can be downloaded in 4 different formats: Windows Media Player WMV (in either 1280x720px, 430mb or 640x480px, 270mb), Quicktime MOV (in either 1280x720px, 300mb or 720x576px, 230mb), DivX Video AVI (in either 1280x720px, 270mb or 720x400px, 260mb) and finally iPod/iPhone MOV (in a resolution of 640x360px and a size of about 140mb). Same as on the picture galleries, you get the chance to rate from 1 to 5 stars the quality of each video if you want. Very good. It is a shame, though, that the videos are not available in online stream; some users might find uncomfortable to download every video they want to watch, specially on shared computers.
The videos are good. There is no background music and we get the raw original audio, which I find a little pointless since there is no action to hear. The original audio is good when the model is either playing with a dildo or being banged and we want to listen her bitchy screams, rather than the music. Anyway, the videos are very enjoyable.
Check some free galleries from Pretty 4 Ever below:
Conclusion: Pretty 4 Ever is a good website. To tell you the truth, it gave me the impression to be a little amateurish at first but once you get inside and check out the content, you are surprised. The website says it is specialized in hot chicks from 18 to 22 years old and boy is it specialized. It has a long model list (all of which are gorgeous) and the content is good. So if you are a die-hard fan of hot teens fresh from the cradle, this is a website you must visit.
click here to visit Pretty 4 Ever!