Erotic Free Sites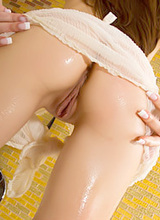 Met Babes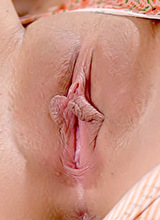 FEMJOY Girls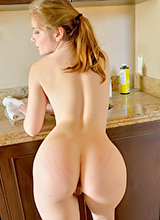 FTV Dreams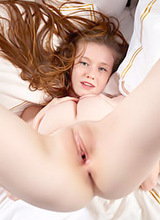 HEGRE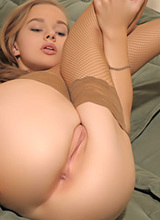 Erotic Porn Book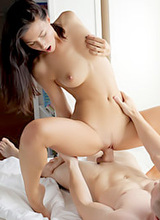 Sex Pics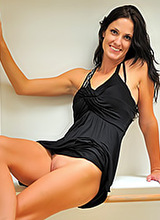 FTV Babes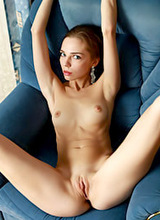 Av Erotic Stories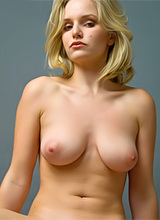 LSG Models
Porno Advertisement
Sapphic Erotica Review — «I wanna die and go to lesbian heaven now...»
The Tour Promises:
Can a girl be sweet, innocent, pure, fresh, immaculate and still give you a hard on? After seeing the lesbian babes on Sapphic Erotica making love, the answer is a severe yes. These guys offer "pretty girls doing it right" and the tagline seems to be dead on! These female lovers are as beautiful as you can imagine and apparently they are insatiable too! We get to see them in couples, lesbian threesomes and even lesbian foursomes! So I'd say lesbian orgies are the common denominator of all Sapphic Erotica files.
General Impressions: There are some 30-second preview videos to show us an advance of what is coming and let me tell you, they will definitely leave you begging for more. The most beautiful teen babes you can imagine (well, most of them are teens at least) are tongue-kissing and licking each other's wet pussies. We don't get too much preview content, nor do we need it. The sight of these babes going down on each other with such passion will make you wanna dive into the members' area right away.
BravoErotica's Opinion: This site looks so sweet there is sugar pouring out of the screen. Every single detail, from the pink background to the little hearts all over the page and of course the dazzling girls naked making love must be the most beautiful sight if you are into lesbian erotica. And now that we mention lesbian eroticism, it appears that sapphic comes from Sappho, the Grecian poetess from the Isle of Lesbos (6th century BC), representing female homosexuality. If you were looking for a website that portrayed lesbianism with a touch of good taste and fine art photography, your search ends here.
The site stats are insane: at the time of this writing, Sapphic Erotica has 1803 lesbian photo series, 1154 amateur lesbian videos, 1119 models, 204,763 photos (out of which 138,547 are exclusive to this site so you won't find them anywhere else), 424 hours of downloadable lesbian videos (again, 410 exclusive) and check this out, all of this gets updated seven times per week! So before you are even half way through this ginormous selection of erotica new sets are added! If there is one thing for sure is that you won't be able to go through all this massive collection twice, let alone get bored of it.
Sapphic Erotica Live Cam Shows. Yes, that's right. Not only do we find the hottest lesbian girls on this site but we get to watch them live! Even if you miss your favorite babe online, you can still take a look at her hot photo sets or recorded live shows. Now, should you be lucky enough to find your desired hottie online, you can enjoy their public shows or you can have a private chat with her and ask her to do anything you want her to do!
Sapphic Erotica Models. This site has over a thousand models and it really is a challenge to tell which one of them is the hottest! These Sapphic Erotica girls are on fire and we can access their personal profile to see their personal details (such as body type, hair color, breast size and even details like whether her pubic hair is shaved or not) and of course, all the photo sets and videos in which we can find each hottie. These girls are not exclusive, because some profile pages have links to see more of them on other sites such as In Focus Girls or Only Cuties.
Sapphic Erotica Videos. The videos are excellent, the video index not so much. You see, the massive amount of videos this site has is displayed in more than 70 pages, sorted only by date. If you've been following this site's updates, it's easy to know approximately where to find your favorite video; but it would make navigation a lot easier if they added a couple of search filters too.
There is a one to ten star rating system (I'm counting between 15 and 25 votes for every video). There are up to eight different formats available. If you choose to stream the video, you can do it int Flash 10 HDV 1280x720 @ 4Mbit MP4, HDV 640x360 @ 964Kbit MP4 and HDV 480x272 @ 664Kbit MP4. If you decide to download them, you have even more options available. There are three MP4 versions for mobile devices: HDV 1280x720 @ 4Mbit MP4 (for pc, mac, ipad), HDV 640x360 @ 964Kbit MP4 (for iphone, android) and HDV 480x272 @ 664Kbit MP4 (for psp). That's not all! You can also download them to your pc in either HDV 852x480 @ 2Mbit WMV or HDV 480x272 @ 1.2Mbit MPG (the latter is split into four parts).
The quality of the videos is beyond description. Who cares if you don't get to search through them exhaustively? Just pick a random one and you will have one hell of a time enjoying those lesbian tramps going down on each other! There is no background music on the videos so we get to hear the babes scream and moan while licking each other's wet pussies. It doesn't get any better than this, trust me.
Check some free galleries from Sapphic Erotica below:
Conclusion:I wanna die and go to lesbian heaven now. I'm hoping all these angels will be waiting for me with their arms open and no clothes on. No matter how kinky your taste in erotica is, there is nobody who doesn't enjoy a couple of lesbian teens trying new experiences with their own sexuality. Because these gals seem to be enjoying the action just as much as we are! Don't you just love a chick who puts passion and thrust to her job?
click here to visit Sapphic Erotica!