Erotic Free Sites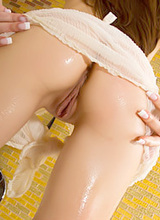 Met Babes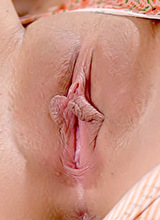 FEMJOY Girls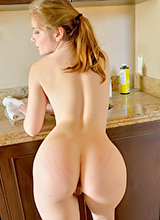 FTV Dreams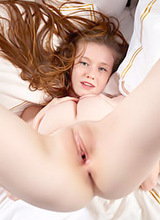 HEGRE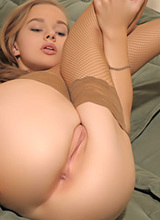 Erotic Porn Book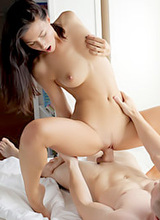 Sex Pics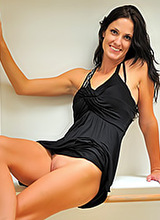 FTV Babes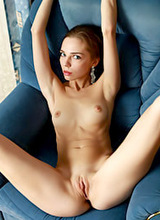 Av Erotic Stories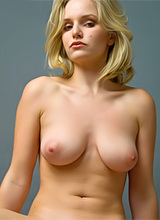 LSG Models
Porno Advertisement
Sinful Goddesses Review — «Talk about fine art photography, Sinful Goddesses is pure art!»
The Tour Promises:
We are entering a unique realm filled with ardent Amazons, gorgeous goddesses and naughty nymphs. Sounds interesting, right? That's how Sinful Goddesses describes itself the moment we visit the site. Are you ready to plunge into a sea of erotic bliss? Do you think you've seen it all when it comes to classy, inspiring photography? Can you imagine the true meaning of fantasy erotica at its finest? All these questions will have an answer when you enter the ecstatic world of these heavenly amazons, because it all can be brought down to three things: style, sin and sexiness.
General Impression: At first sight, I see what these guys mean when they talk about fantasy erotica. You can find sexy mermaids, devilesses, slaves, angels, ancient goddesses and all kind of fantasy fabulous creatures on this site, with funny outfits and props or just completely naked. Moreover, these guys dare to call themselves the ultimate erotic challenge, which sounds kind of pretentious unless they know they can live up to this statement. So, let's not waste any more time and find out what all this fuzz is about, shall we? With such a pompous entrance there better be something good on the inside.
BravoErotica's Opinion: I can't help to feel a chill down my spine when I find the slogan "Fantasy erotica at its finest" and an amazon standing right next to it, staring us with her penetrating blue eyes, sword in hand. We have entered a wonderful realm that shows us female beauty like you've never seen it before. I can see that these guys are trying really hard to stand out from the crowd and I've got the feeling that they are about to achieve it.
Sinful Goddesses Photo Albums. We can find around 120 photo sets here, with an approximate amount of 75 pictures each. It looks like these guys have put a lot of effort to bring us the best fine art photography. On the first page of updates I found a cop, a sexy nurse, a sexual slave with a leather mask on her face, a gladiator, all kinds of ancient warriors, a witch, you name it! They have put a lot of effort on the costumes and scenery as well so all these scenes have the quality of a Hollywood production!
Sinful Goddesses Videos.
This site is all about the photography really, but still there are some enjoyable videos as well. I found 10 videos and they are all around 15 minutes long. They have an outstanding quality (all of them come in full HD): 5000k, 1920x1080 WMV format. Bit rates may vary. Some videos are 1280x720. The babes sure know how to move for the camera, putting their attributes on display for us to drool about them.
Sinful Goddesses Models. There are not that many models here, little more than 40 actually. But my goodness are they hot! Whatever outfit they are wearing, these babes sure know how to pose and give us their sexiest shots while flaunting their shaved pussies and big tits. Their ages go from 18 to 30 and they are mostly European.
Sinful Goddesses Bonus. We get some pretty good bonus content such as huge art posters. And when I say huge I mean images of up to 3800x2500 pixels. You can even have them printed and hang them in your room! They also have some similar stuff such as high resolution calendars and wallpapers. Don't leave the site without visiting this section because I'm sure you will find something you like here.
Sinful Goddesses Membership. It's time to call the waiter and ask for the check now. You'd be surprised of the low price this site has in comparison to the excellent photographic collection we are getting in return. You see, a monthly membership to Sinful Goddesses will cost you $29,95, but the more time you buy, the lower it will cost you. Buy three months at $49,95 or six months at $99,95 and the price will go down to $16,65 a month. They will charge you through CCBill so your privacy is protected and you have nothing to worry about.
Check some free galleries from Sinful Goddesses below:
Conclusion: Surfing through the beauties of Sinful Goddesses is a beautiful experience that no other erotic site can bring you. And I'm just talking about the sculptural bodies these ladies have. Every single little detail has been taken care of: scenery, outfit, props, hair, makeup, location, lighting, etc. So now we really get the impression we are standing in front of an angel fallen down from heaven, a deviless who climbed her way up from hell, or any character that gets you aroused really. Talk about fine art photography, Sinful Goddesses is pure art!
click here to visit Sinful Goddesses!