Erotic Free Sites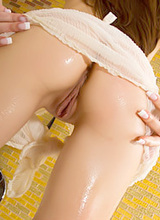 Met Babes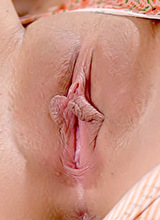 FEMJOY Girls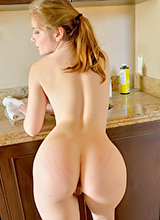 FTV Dreams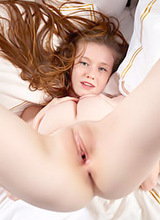 HEGRE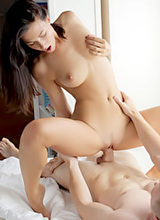 Sex Pics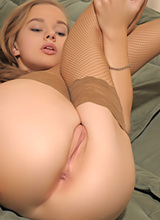 Erotic Porn Book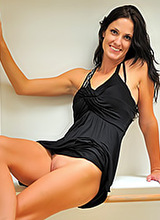 FTV Babes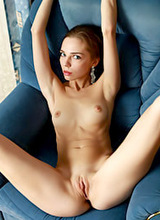 Av Erotic Stories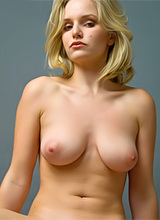 LSG Models
Porno Advertisement
Torrid Art Review — «We are looking at natural beauty at its finest expression.»
The Tour Promises:
Ladies and gentlemen, welcome to the tastiest expression of female beauty. Acclaimed professional photographer Ryder Aedan Perry is proud to present Torrid Art. Perry has exhaustively searched for the most dazzling women from all over the world to freeze their beauty in fine art photography like few artists can achieve. If you were looking for a plastic blonde with ginormous boobs, go somewhere else. The nude portraits you will find here are way beyond the big melons and enormous asses you might find on other adult sites. Instead of that, you are about to enjoy true artistic nude photos.
General Impressions: We get to see some of the work of this boudoir photographer on display. A slideshow of eight artistic nude photos welcomes us to the guests' area and takes our breath away. Eight of the most fabulous Torrid Art models give the camera their sexiest poses and their most provocative looks. This is way more than just photos of female flesh. The intimate photographs are explicitly erotic yet with tasteful nudity. This beautiful erotic photography is artistic and different. Let's enter now to see the rest of this magnificent erotic collection. I promise you will enjoy it like you have enjoyed few or no other sites so far.
BravoErotica's Opinion: After logging in we land on our own personal page. From here we can manage our personal settings, shortcut our way to any photo set or model on our favorites list and while they were at it they also slapped some ads to other sites at the bottom of the page. It looks like there is some interesting bonus content for members in popular sites such as The Life Erotic and Figure Baby.
Check this out, this site is integrated to multiple social networks, so everything here can be shared on Twitter, Facebook, Google Buzz, MySpace, Digg, Delicious, SumpleUpon, Reddit, Google Bookmarks, LinkedIn, Bebo, Blogger, Yahoo! Bookmarks, Mixx, Technorati, FriendFeed... (let me take a deep breath), WordPress, Newsvine, 7Live7, A1 Webmarks, Adfty, Allvoices, Amazon Wishlist, Arto, Baidu, Blinklist, Blip, Blogmarks, Blogged, Brainify, BuddyMarks, Add to BX, Care2, CiteULike, Chiq, Connotea, coRank, Corkboard, Current, Dealspl.us, Diigo, .net Shortcut, Dzone, Edmodo, Evernote, Fark, Fashionlista, Faves, folkd.com, Formspring, Fresqui, FriendFeed, Friendster, Funp, fwisp (taking a deep breath again), identi.ca, Instapaper, Jumptags, Kaboodle, Kirtsy, linkaGoGo, LiveJournal, Mr Wong, Mixx, N4G, Netlog, Netvibes, Netvouz, Nujij, Oknotizie, Orkut, Plaxo, Reddit, Segnalo, Sina, Slashdot, Sonico, Speedtile, Sphinn, Squidoo, Startaid, Startlap, am I done here? Oh wait, there is more! Strands, Stumpedia, Twackle, Technorati, TypePad, tumblr, Viadeo, Virb, VOXopolis, Xanga, Xerpi, Xing, Yammer and (this is the last one, I swear) Yigg. My god! Torrid Art is connected to every social network in the world! Now you have no excuse for not sharing the magnificent nude photographs you will find here. This makes Torrid Art the best adult site when it comes to social media.
Torrid Art Galleries.
This site was launched in 2006 and we can trace all their updates that to their very first set added (Kina got the privilege of inaugurating this site on September 18, 2006). Today, we can find around 600 photo galleries here. All the galleries have between 40 and 60 pictures, there are a few with as much as 70 pictures. We can see here that Ryder Aedan Perry is a genius, because the shots, lighting and angles he shows us are nothing less than perfect. The content is exclusively solo, so there is no girl-on-girl action to be found here. No masturbation pictures found either, just the old-style high-quality artistic nudity posing in pictures with a resolution of up to 4000 pixels.
Torrid Art Models. I've been left breathless by these goddesses from the Olympus. Torrid Art has found 81 of the hottest models around and got them to strip for Ryder Aedan Perry's camera to delight us with their alluring naked bodies. These babes don't look like they have gone through the plastic surgeon since they don't have balloon tits or anything like that.
There are multiple filters for us to find the right model. First of all, we can search the list by model name, hair color or category (Asian, Black, Mediterranean/Latin and even MILF). Then you can sort the results by model name or debut date (set by default).
Behind The Scenes. This section is quite interesting. All adult sites show outstanding pictures of beautiful naked women, but few sites like Torrid Art show us what's going on when the camera is off. You can take a better look at the shooting locations, wardrobe selection, etc.
Ryder Aedan Perry's Blog. Many glamour photographers like to keep a journal in which they talk about the shooting locations, the models, the lighting, the type of camera used and all other technical details he kept in mind to produce a state of the art final result.
Check some free galleries from Torrid Art below:
Conclusion: Even though the site has no video content, Torrid Art has high quality boudoir photography that makes up for it big time. We can see now the reason why Ryder Aedan Perry is on the list of the most famous photographers. His professional nude photography puts Torrid Art among the best photography websites, with probably the best selling photos we can find. Plus none of these exclusive photos have any heavy glamour makeup whatsoever. We are looking at natural beauty at its finest expression.
click here to visit Torrid Art!