Erotic Free Sites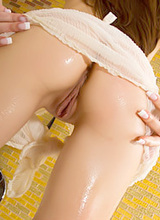 Met Babes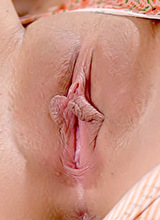 FEMJOY Girls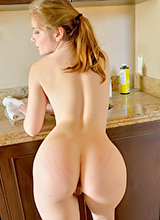 FTV Dreams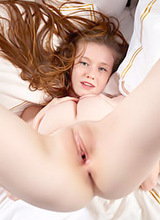 HEGRE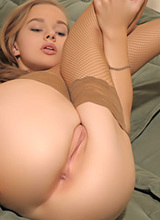 Erotic Porn Book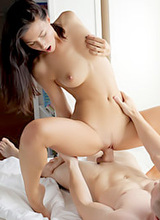 Sex Pics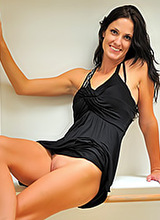 FTV Babes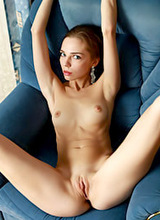 Av Erotic Stories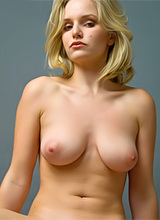 LSG Models
Porno Advertisement
Zemani Review — «Where do these people find babes this hot?»
The Tour Promises:
Fans of good erotica have found a new high-quality source here. Zemani offers a massive collection of excellent erotica photos taken by professional photographer at the most beautiful locations available. These beautiful scenes are set for your viewing enjoyment. Welcome to one of the selected sites that promises to bring art and erotica together for our pleasure. The list of sites that achieve this is very short so I say we are going to enjoy the ride.
General Impressions: The first impression I'm getting from this site is that of a very classy one. The logo is a very picturesque shield with a Z inside and the name in elegant letters. The black background makes the gigantic picture of a gorgeous naked babe the center of attention. If all Zemani models are as beautiful as the sculptural blonde we are seeing now, Zemani is a true erotica goldmine. As we scroll down the page we find yet more naked hotties and they are just as attractive indeed!
BravoErotica's Opinion: The first thing that makes Zemani stand out from the rest of erotica sites is their stats: this site currently has 130,530 photos in 886 galleries, 376 videos and 290 models. Did you get that? It's an overdose of erotica! With such a legion of smoking-hot naked ladies in thousands of pictures and hours of video, you will never need to look for erotic content anywhere else again!
Let's observe the page design and site structure before jumping to the content. As I said before, Zemani looks very classy with that simple black background and stylish logo scheme. Then there is a horizontal menu at the top of the page with the following options: updates, galleries, videos, models, search, favorites, contacts, settings, log out. The first thing we see when we log in is their updates section, sorted by date (they claim to have daily updates, we'll see about that). We can trace the updates back to December 2006, when this site was launched.
Zemani Galleries.
Zemani currently has 886 photo galleries with an average of 130 pictures each. One thing that I love about these galleries is that they are presented like magazine covers. What a fine touch! It is clear that each and every one of these 130 thousand pictures was carefully thought, taken, edited and selected to become a unique piece of art. Now, all the pictures are available in three resolutions: small (532x800 pixels), medium (798x1200 pixels) and large (2000x3000 pixels). There is a ten star rating system for every gallery, video and model. The pictures were taken both indoors and outdoors and they all look very nice and sharp. It is clearly the work of a professional photographer. We can either view each photograph individually, play the slideshow or download the whole set in a single zip file, in all three resolutions. Sizes go from 25 to 150 MB. If you like a set, you can add it to your favorites list and keep your personal collection there.
Zemani Videos. We can find 376 "beautiful video clips" with an approximate length of 10 minutes each here. Some of these videos can be found in HDV format, but not all of them. You can stream them online (in FlowPlayer Flash) or download them in the following formats: Windows Media HD (1280x720 pixels, approximate size 100 MB), DivX HD (1280x720 pixels, approximate size 125 MB) and a special version for your iPhone (480x320 pixels, approximate size 55 MB). This makes Zemani one of the few sites that include mobile compatible content, so they get extra points for that. The videos too can be rated and added to your favorites list. We basically get to see the beautiful models in multiple locations taking all their clothes off and practicing their sexiest poses for us. Plus we get to see the performing model's personal info when watching the video (age, body parameters, height, weight, breast size, hair color and eye color).
Zemani Models. Get ready for this, because you might have a heart attack at the sight of these drop-dead-gorgeous models. Where do these people find babes this hot? It seems like we have to move to Russia to find them, because Zemani offers us "290 beautiful Slavic models". All 290 of them are in their late teens and early twenties and their beauty is beyond description. If you wanna find a specific model, there are multiple search options: you can select them b name or filter them by breast size (in options small, medium and large) and hair colours (black, blonde, brown, chestnut, dark blonde, dark chestnut, light blonde, light brown and red). It's a huge menu we are getting here people!
Check some free galleries from Zemani below:
Conclusion: Zemani manages to compete with the best erotica sites on the internet. The site was launched in late 2006 and in that short period of time it has gathered an enormous collection of high-quality pictures and videos, portraying female beauty like a very select list of sites know how to. The videos are enjoyable, sure. But Zemani is all about fine art photography, taking our breath away with every scene, every shot, every angle. It looks like these guys have taken care of every single detail to bring you the highest quality erotica, and succeeded. It is unbelievable that this magnificent collection is available for only $29,95 a month really.